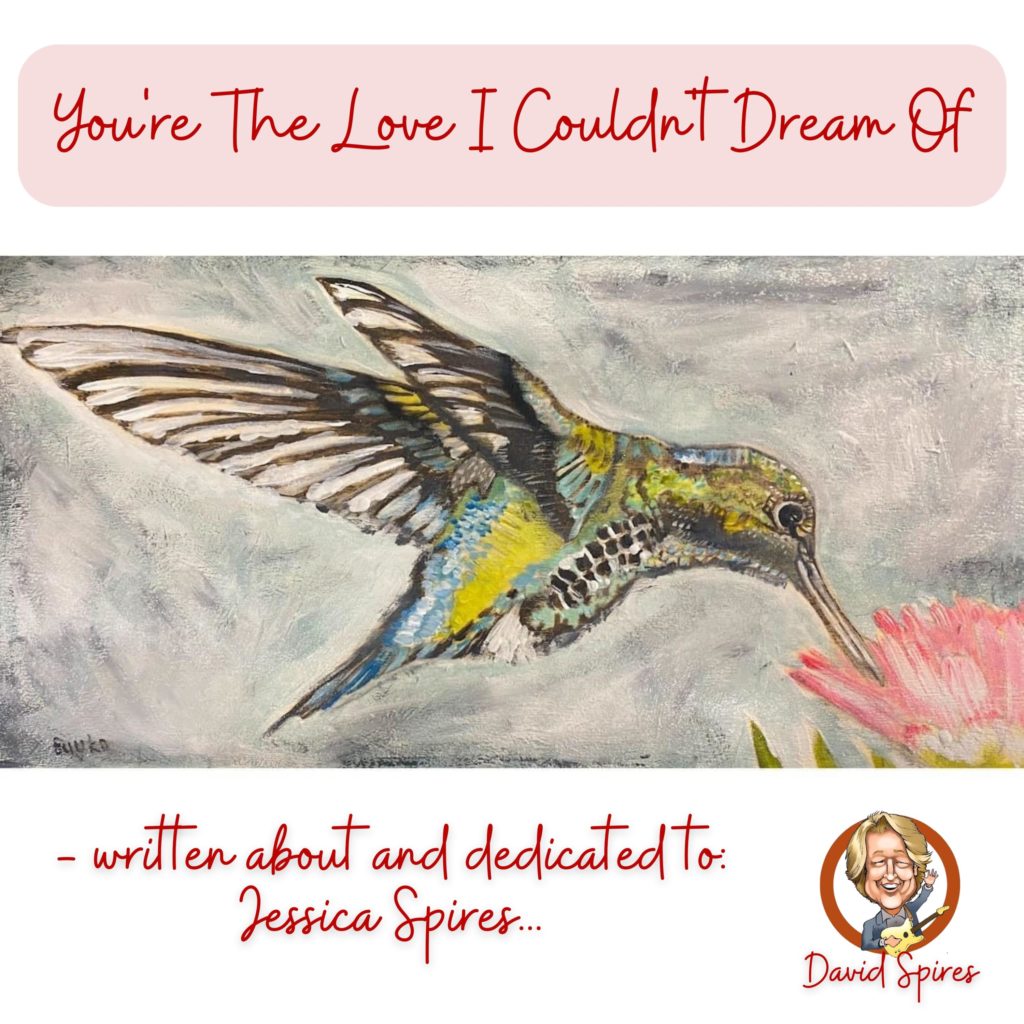 New Music! I can't believe this is my 4th single I've released in less than 12 weeks. It's been exciting to put myself out there, and I appreciate everyone who has taken the time to listen.
"You're The Love I Couldn't Dream Of" tries to capture where I was when I fell in love with Jessica:
Broke, nearly broken, probably unworthy, and unable to even dream of a woman that could love me as she does.
She helps me, loves me, likes me, inspires me, sets an example for me, makes time to be creative, gives me truth (even when it's hard to hear), and holds me accountable to be the man I want to see in the mirror. 11 years now, and I fall in love with her every day.
Spotify:
YouTube Music:
https://music.youtube.com/watch?v=dWE_5d0L1Tk&feature=share
Apple Music:
https://music.apple.com/us/album/youre-the-love-i-couldnt-dream-of-single/1610189844