Join me on May 29th: Noon – 6pm at the very first Buckeye Lake Art & Music Fair!
https://www.facebook.com/events/1134547210340223?acontext=%7B%22event_action_history%22%3A[%7B%22mechanism%22%3A%22your_upcoming_events_unit%22%2C%22surface%22%3A%22bookmark%22%7D]%7D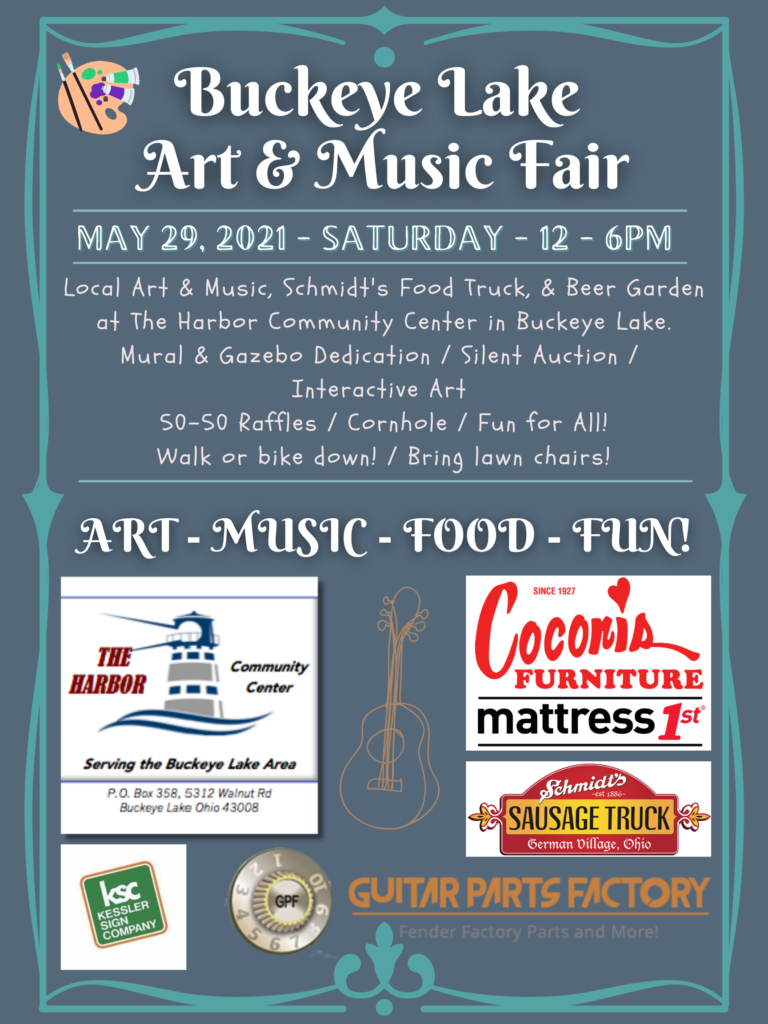 https://www.facebook.com/BuckeyeLakeArtMusicFair
Jessica has several artists lined up to showcase and sell their art!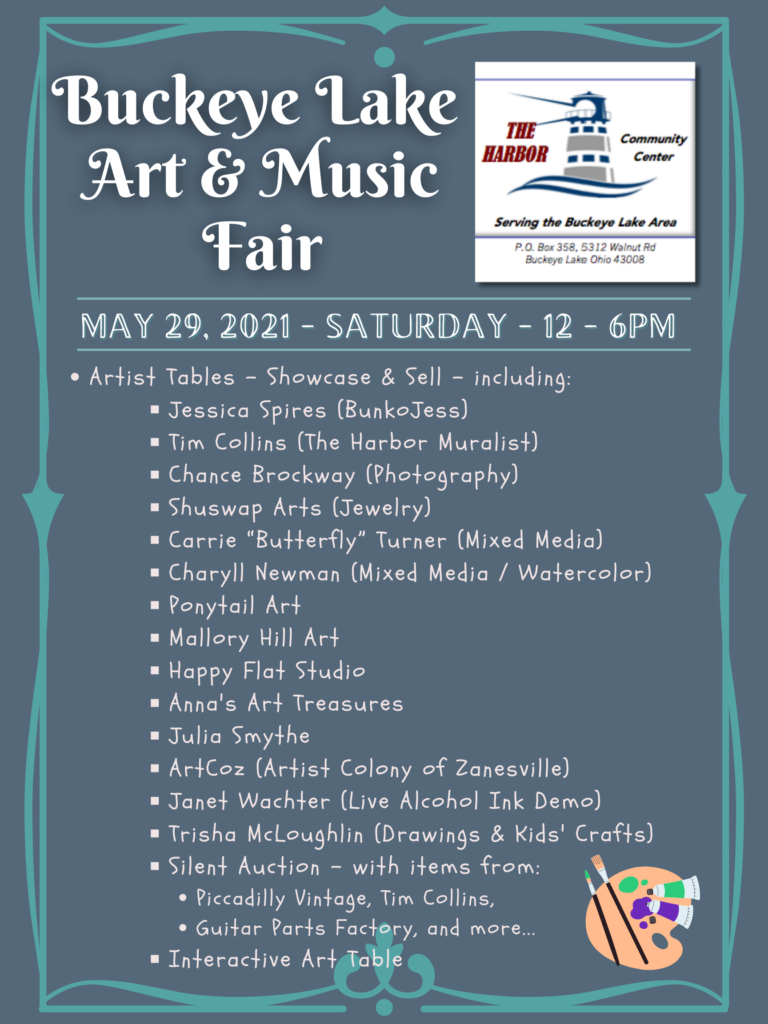 Several Musical friends are joining in the fun, and I've been spending some time behind the mic with my acoustic guitar. I'm excited to help kick off summertime, and bring some community to The Harbor: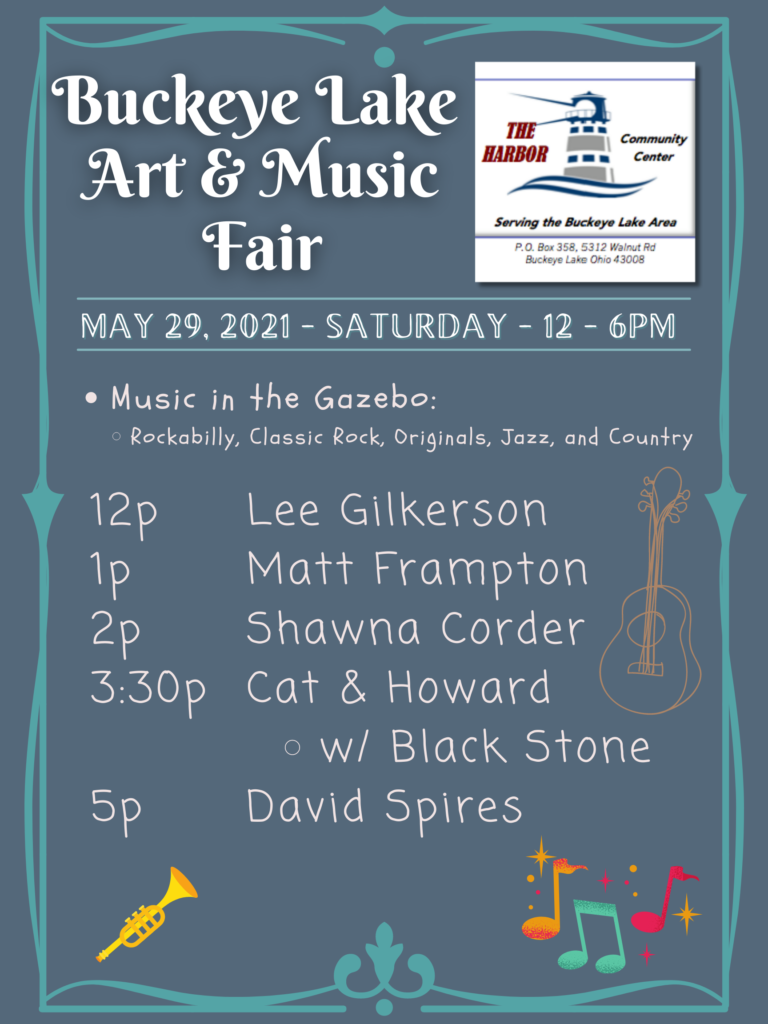 https://www.theharborcommunitycenter.com/
We couldn't do it without the great sponsors doing something for our community!