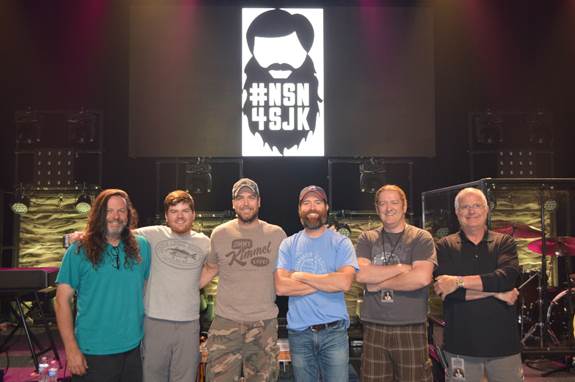 MCA Nashville's Josh Turner was recently announced as this year's Chairman of the Beard for the annual "No Shave November" campaign to raise awareness and funding for St. Jude Children's Research Hospital.
In addition to music industry participants, country radio and fans nationwide, Turner has recruited his band and crew to his team, The Backwoods Boys. However, there is still time to join Turner and The Backwoods Boys before the official "No Shave November" kickoff this Sunday, Nov. 1.
With a $30 donation, good-hearted, clean-shaven individuals can register to enter the challenge. It begins with a date-stamped "before" picture posted on the event Facebook page, and ends with a wild and wooly "after" shot. The month-long event concludes at the annual Beard Bash in Nashville – prizes are awarded and a St. Jude "No Shave November" Champion is crowned.
What began as a light-hearted wager is now an annual event and valuable fundraiser for St. Jude Children's Research Hospital, the first and only national cancer center devoted solely to children and one of the world's premier research and treatment centers for childhood cancer. In only three years, "No Shave November" has resulted in over $500,000 for the patients of St. Jude. This year's goal for the non-profit is $200,000.